With multiple personalized meal plans and diet planners, WellnessOn brings the usual dishes and snacks containing healthy ingredients to your doorstep.
When Santhosh Manchala joined the leading weight-loss company Weight Watchers in 2017, he couldn't imagine how it could change his life and the lives of many others forever. Starting with no formal education and a meager salary of 1,500 rupees, Manshala went to the United States to work. While at Weigh Watchers, he switched to a healthy diet and lifestyle after being diagnosed with diabetes, sleep apnea, and high blood pressure at the age of 32. He founded WellnessOn to help solve this problem for users.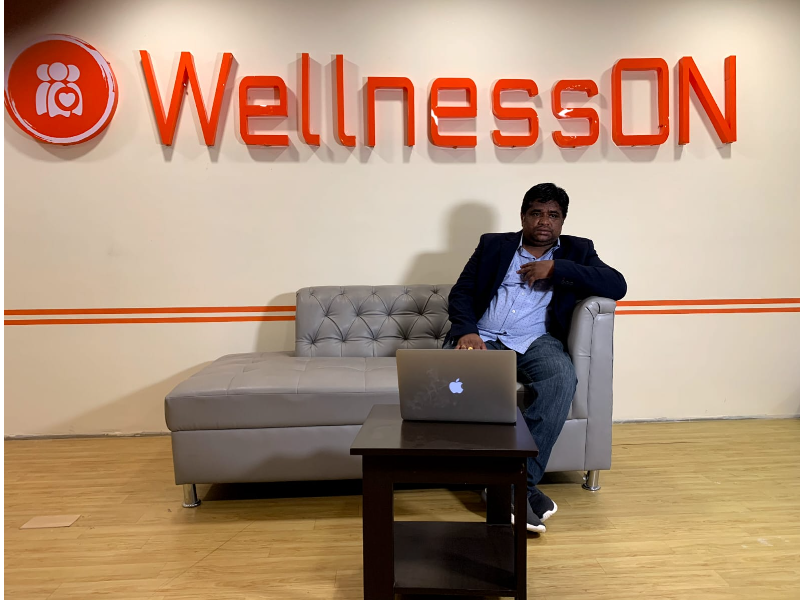 Working with Weight Watchers in the US, Manchala discovered their various weight loss solutions which included a drastic change in eating habits. He also mentioned the success stories of millions of users that eventually inspired him to start WellnessOn.
Wellness On, headquartered in Hyderabad, is essentially a wellness and lifestyle platform that helps people shift to a healthy lifestyle. They have a weight loss app, offer healthy habits training, and a healthy kitchen featuring homemade Indian dishes and even snacks.
The company uses the same Indian recipes but makes it healthier simply by changing a few things here and there. First of all, they replace some unhealthy ingredients with healthy options in some recipes. In some recipes, food is cooked in a healthier way to promote better nutritional value. For example, excess fat or oil is avoided through methods such as cooking with a closed lid, using an air fryer, boiling or steaming. They completely avoid sugar, food coloring, preservatives, and additives in their kitchen. The use of butter or cream is replaced by nuts or seeds and completely hygienic procedures are used to make, store and transport food.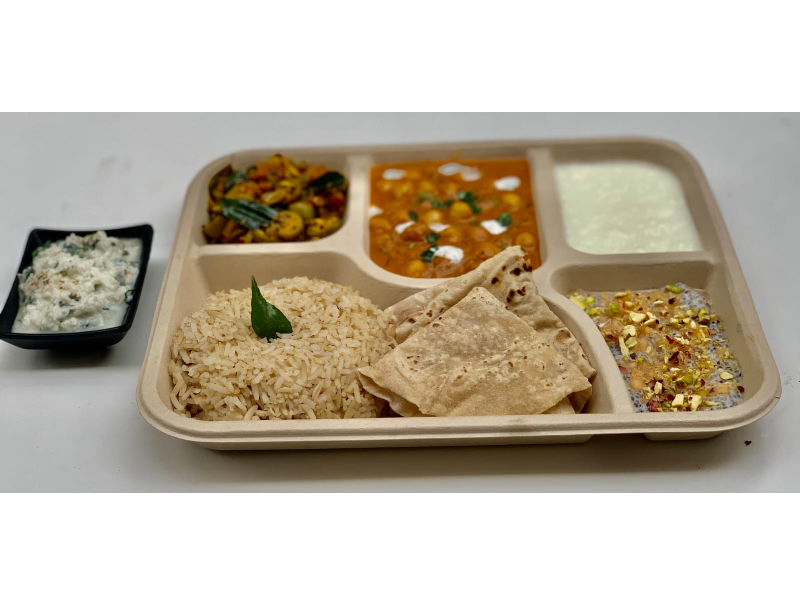 According to Manchala, one way to stay fit and healthy is to eat a balanced meal. True to this mantra, WellnessOn makes sure that each of their meals is packed with quality complex carbohydrates, protein and good fats in every serving. The inclusion of fresh fruit with breakfasts, the use of minimal oil and fat, and the addition of healthy alternatives in many dishes ensure that the user gets a delicious, healthy and filling meal. All meals are specially designed according to the nutritional requirements of the individual user after selecting the target group. An expert chef curates meals from whole grains, grains, uncut legumes, legumes, beans, and fresh fruits and vegetables.
The balanced nutritional values ​​in Wellness on meals help in the effective functioning of the body, and protect it from health complications. For example, Wellness On's low or medium glycemic index foods do not cause a sudden spike in blood glucose, which lowers the risk of heart disease, diabetes, and other related problems. The high fiber content helps you stay full for a long time. A healthy meal also promotes gut health and prevents problems such as constipation.
One of the staple foods in Hyderabad, Hyderabadi Biryani is a gastronomic delight. However, it is a fact that often it cannot be completely healthy. WellnessOn addresses this issue head-on by replacing some ingredients of Hyderabadi Biryani with healthier options. Using white paneer cubes, brown basmati rice, bleached salad and cucumber with the sweetness of carrots and sultanas, Wellness Un makes Hyderabadi Biryani a healthy and delicious dish.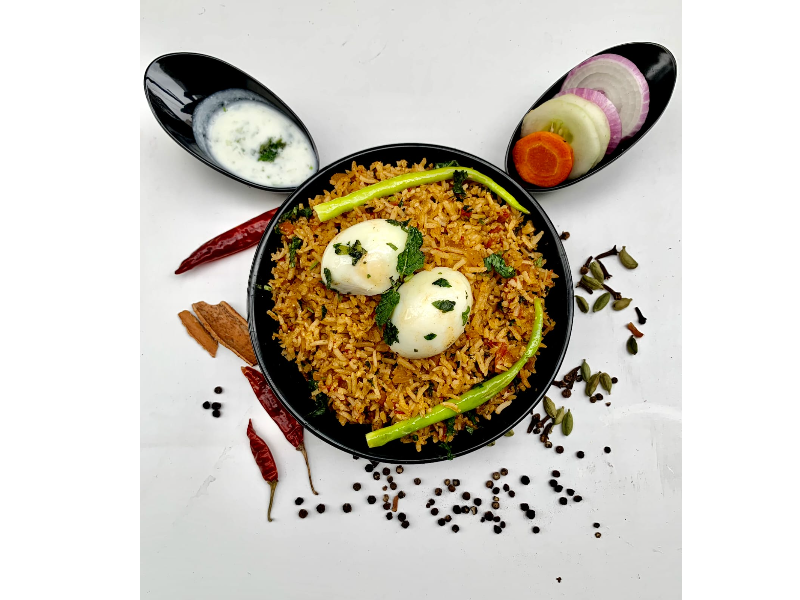 WellnessOn also has some great weight loss tips, solutions, meal plans, etc. that you can subscribe to. It includes healthy meals at breakfast, lunch and dinner, along with different types of snacks, which are delivered to your doorstep. WellnessOn has also proven Dietitian Consultation, along with a food tracking app and self-service portal where you can manage your subscription plan.
Aside from their subscription meal plans and meal plans, WellnessOn also has an online diet and fitness planner. It's teamed up with Amazon and Flipkart to bring you healthy mid-morning or early-evening snacks.
First launched in Gachibowli, WellnessOn now has a kitchen in Manikonda and is looking to launch in Vasanthnagar, Kukatpally, in February next year. Manchala is looking to open at least 3 more kitchens in Hyderabad by the end of 2022. WellnessOn has teamed up with Mygate to operate a food truck to offer healthy meal options to closed communities. It has also linked with Swiggy and Zomato and it consistently gets a rating of 4.1. With a 20% growth rate in orders and customer acquisition, the company has an 80% retention rate.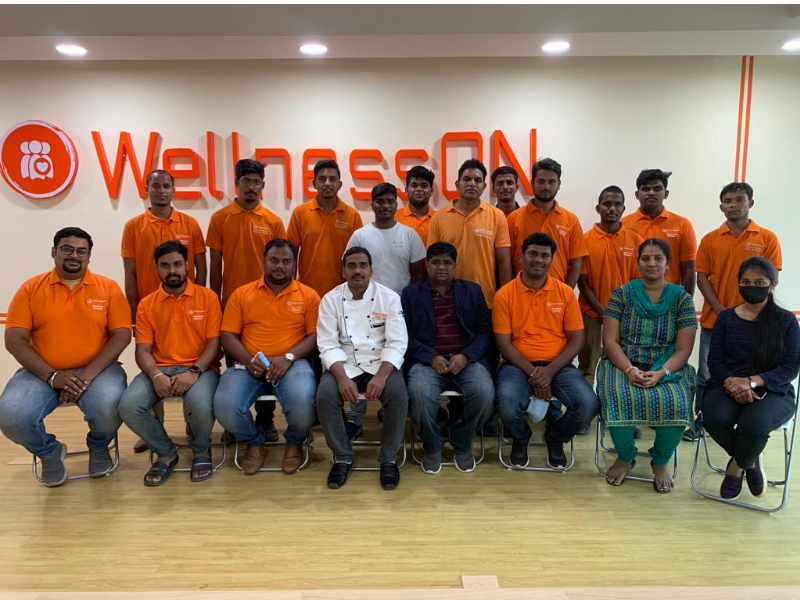 Given the profitable idea, confidence in Santhosh and his broader vision for the company, WellnessON was able to raise money from his NRI friends apart from his own money. WellnessOn has now opened franchise applications across India and is incubated in Nutrihub, IIMR Hyderabad, with the support of Dayakar CEO Rao Nutrihub.
This new year, WellnessOn is also launching detox, salad and millet subscriptions at your doorstep.
So if you have a New Year's resolution to lose weight this year or develop healthy eating habits, visit the WellnessOn website, www.wellnesson.in You can also mail it at support@wellnesson.in
Disclaimer: This article was produced on behalf of WellnessON by the Mediawire team.
.